Almost three months after floodwaters ravaged the coastal townsource of Westport, 140 people remain in temporary accommodation, living in cabins, motels or with friends and family.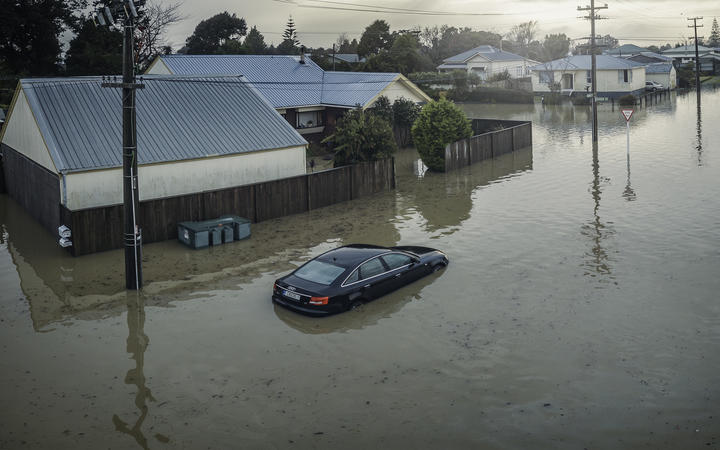 About 450 homes remain unliveable or damaged, with only a small number fully repaired.
Romilly St residents Stephen Switalla and his wife have been living at her father's house, next door to their own, since floodwaters rendered their home unliveable.
The couple is still waiting for repair work to be signed off.
"The place is dry and we're still waiting for builders here to rebuild our house inside, so it's got to have new walls, new laundry, new bathroom, new kitchen, carpets, vinyl."
He said builders hoped to start the repair work later this month and aimed to finish in January.
There has been an influx of tradespeople in Westport due to the sheer amount of work to be done.
Christchurch-based Parthenon Construction has had tradies in the town for the past two months.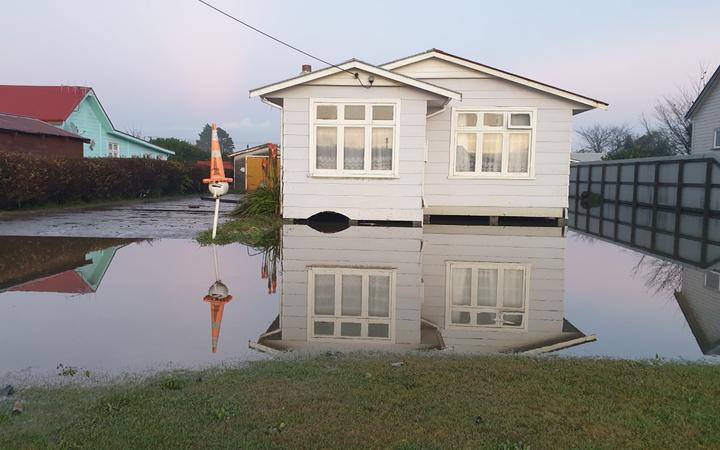 Managing director Daniel Fridd said they were currently working on 28 houses, with plans to repair up to 50 as part of a procurement agreement with insurance companies.
"A lot of it is predominantly interior stuff, but it's stripping a house out whether it's 600, 1200 or all the way to the ceiling, it's new kitchens, bathrooms, floor coverings, fully redecorated for the majority of them."
He said the first homes would be finished and ready for people to move back into from next week.
The work has been keeping his team busy on the ground in Westport.
"Between builders, painters, electricians and plumbers, we've got about 15 people here currently. We kind of rotate on an 11 on, 3 off roster so the guys come up on a Monday and work all the way through to the following Thursday and then have three well deserved days off and then come back and do it all again."
Figures from the Insurance Council show insurers have so far met over $85 million of losses from 1769 claims.
There are still about 140 displaced residents.
Buller District Mayor Jamie Cleine said progress had been steady but slow, which was expected due to the complex nature of the recovery work.
He says a third of the 470 affected residents had repairs underway, a third were still dealing with their insurance companies and the remaining third, many who were uninsured were struggling.
"Auckland's lockdown is having a real stymieing effect on the whole supply chain thing as well. I personally have some real concerns around what the prevalence of Delta may mean when it gets to the South Island, I fully expect that will happen in the coming weeks and I can't see how that won't complicate and slow down things even more."
Development West Coast chief executive Health Milne said access to housing was already an issue in Westport, which had been further exacerbated by the July flooding.
"There's quite a number, particularly of elderly people, who have had to leave the area as a result of the flood and they are desperate to get back so we're just looking to work with a local trust and accelerate the build of those new houses.
The organisation had allocated $2m to build aged-care housing and $350,000 to assist with the relocation of five Kāinga Ora homes from Christchurch.
"There's a plan in place right now that should see some really good activity pre-Christmas with some houses and pretty early in the New Year that will be built and ready for people to move into."
He said it could take two years before the rebuild was complete.